Keep Your Cool with Our Expert AC Repair in New Holland, Ohio
It may be stressful when your air conditioning won't run. Don't get worked up. As an alternative, let the skilled Stephen Hurst Pack Heating and Cooling staff reinstate your comfort speedily with our AC service in New Holland.
We're legendary for speedy work that's completed properly the first time. So, you can trust on our techs when you have get your AC operating again quickly.
Whatever you require, you can depend on us to maintain your air conditioner. Our specialists can tackle all of your needs, from emergency AC repair to regular service.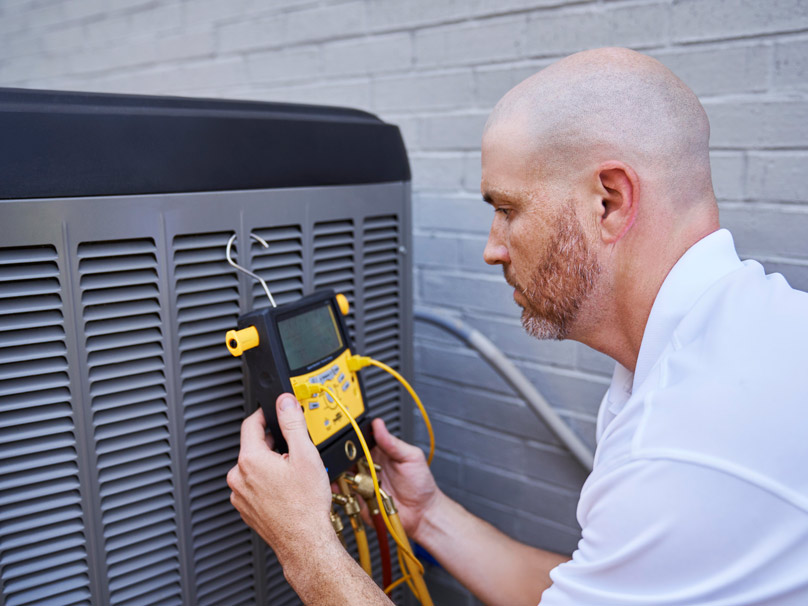 AC Service in New Holland and Surrounding Areas
Reach out to the experts at Stephen Hurst Pack Heating and Cooling when you need speedy AC repair in New Holland.
The majority of repairs can be lessened with annual service, so it's a great opportunity to review our yearly maintenance plans while we're doing repairs. This work helps your AC work properly and may enhance its efficiency
When repair bills are piling up, it's time to start thinking over AC installation. Picking an updated air conditioner can feel like a lot of work, but our professionals make it simple. We'll help you find the rightunit for your needs.
Ready to ask for air conditioning services? Give us a call at 740-474-5940 or contact us online now.